2020-03-27 20:56:41
March 27, 2020
Website Breakdown
I critique my previous website from top to bottom.
It's been four years since I created my website. Since I'm just starting that time, I don't know if my freelancing will work. A lot has changed in technology and designs trends, but my site didn't. I leave it behind and focused on improving my other projects.
Now before I breakdown and critique it, here's the process I had in building it. I didn't consider too much on UX (user experience) and UI (user interface) because all I wanted before was a website that displays my profile, my services, some web designs, and customized contact us form. It was ok, but today, I see it very outdated and the design is not good.
Old website link: wd.bryllelagunda.com/ver1
Now I'll try not to get too harsh even if this is my website.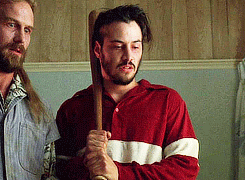 1. Navigation
I like the font, spacing and looks clean but I can't read it. Mainly because of the background, and the box's opacity and texts make the contrast very low. It would have been better if I made the box whiter or maintain the blue sticky navigation.
That is the blue sticky navigation, once scrolled down, the navigation becomes better. It sticks at the top and with better contrast. But no CTA (Call To Action). A highlighted Contact Button is better.
2. Banner
I know you're wondering why the heck I used a very detailed grayscaled background with me turned around and used white text on it. Sorry but I don't know also. Nobody would read that text. The only good thing which is noticeable is the red "start a project" button, a good CTA because it leads the user to somewhere. But not kind to redirect them to contact us form if I'm still starting. I should have to lead them to my profile, services or designs. Look at that train too it's kind of a wreck, no wonder why I have low to no visitors on my website.
3. About Me
It's so clean that a user won't even bother reading the texts and click the social media icons instead. The caption is ok but boring and leads to nowhere. It would have been better if I used two columns for image and the texts. Also, why my face looks too squared?
4. Services
Almost the same with About Me section but with better texts. I like the tagline and caption under each service as this adds more contexts, which gives importance to the user. Then below services is the work process which is right to let know to the users how a project will be. But I find it confusing because they have the same style as the services, so making it better would need a redesign and simplifying the description. Also, there is no call to action after knowing this stuff.
5. Contact
Now we're on one of the critical parts of a website, contact us section. This part is where users will most likely get in touch with you. I like the headlines to sub-headlines as this creates a flow of what to do.
The form has too many fields and why the heck there is "tell me about yourself"? Is this a job interview form? I guess the target user here is that there is already a project idea and filling it up serves as a heads up. I should have just included only the name, address, contact no., and message. It makes it easier to use.
6. Footer
I don't know what to say, but this is very saddening to see. The height of the footer is too thick, that shows a lot of negative space (white space) on the sides. It would have been better if I separated them, pulling the text on the left side or removed the up button and replaced it with my email instead.
I like the copyright there feels very professional, thinking to add it here in the site.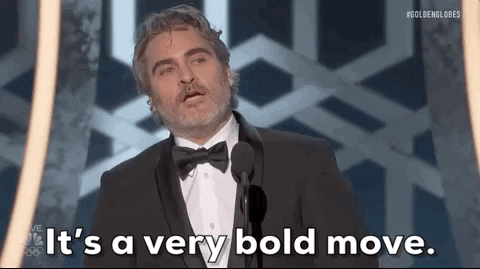 Looking Ahead
Overall my former website, compared today, is below average. One thing that I notice is that there is no clear purpose, identity, and consistency on design. I'm continuously learning new tricks and exploring new ideas to apply and improve my work from design fundamentals to web strategy over time.
Every website is built on a purpose, knowing it first helps the direction of its users – whether it be a blog, portfolio, eCommerce or application.
Hope you guys enjoy this and didn't get mind blown on some of my web stuff.